Cloud Control
A downloadable game for Windows and macOS
Cloud Control
One day, Lemon the Yellow Cloud was taking a stroll through the skies, when Berry the Blue Cloud appeared from behind and pushed Lemon into a lightning trap! When Lemon reformed, Lemon swore to get revenge, but Lemon isn't the only cloud in town. Apple the Red Cloud and Kiwi the Green Cloud want to battle too!
Join the colorful clouds in this 2 - 4 multiplayer game as they fight to be the top cloud!
Place mini storm clouds to form a deadly lightning trap.
Dash to escape from danger, stun opponents, or destroy enemy storm clouds.
Zap rain clouds to turn them into powerful, thunder clouds.
Take tornadoes to teleport to different parts of the sky.
Contents include:
Windows build
Mac OS X build
Instructions.txt on how to use Parsec for online multiplayer
Credits.txt
How to use Parsec for online multiplayer:
Go to https://parsecgaming.com/ .
Click Download Now.
Open the downloaded application and follow the instructions to create an account/login.
Once you login, under the computers section, there's an option to share your computer, as shown in the picture below.

Clicking the Share button will generate a link. Copy the link and send it to your friends. Your computer will host the session.
When someone joins, click on their icon at the bottom of the window and click Accept. This will allow the player to connect to your computer.

Click the player's icon again to give them keyboard access.

Load up the game. Everyone will be able to see your screen and play.
Have fun!
Having issues with Parsec?
Try to host Parsec on the best performance Windows machine available. Some computers can't host Parsec due to having a poor graphics card.
Under Settings > Host > Bandwidth Limit, set the Bandwidth Limit to the maximum value possible (50 Mbps).
As a connecting client, don't click the Overlay button in the top left corner, which can cause the game to crash on the host side.
Play as one of four cute, smiley clouds!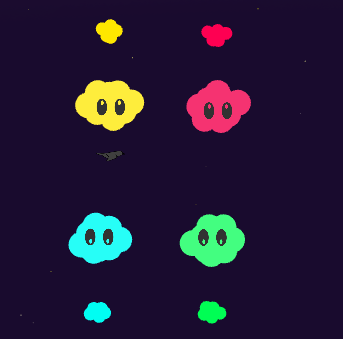 | | |
| --- | --- |
| Lemon the Yellow Cloud | Apple the Red Cloud |
| Kiwi the Green Cloud | Berry the Blue Cloud |
Battle on a wide variety of maps!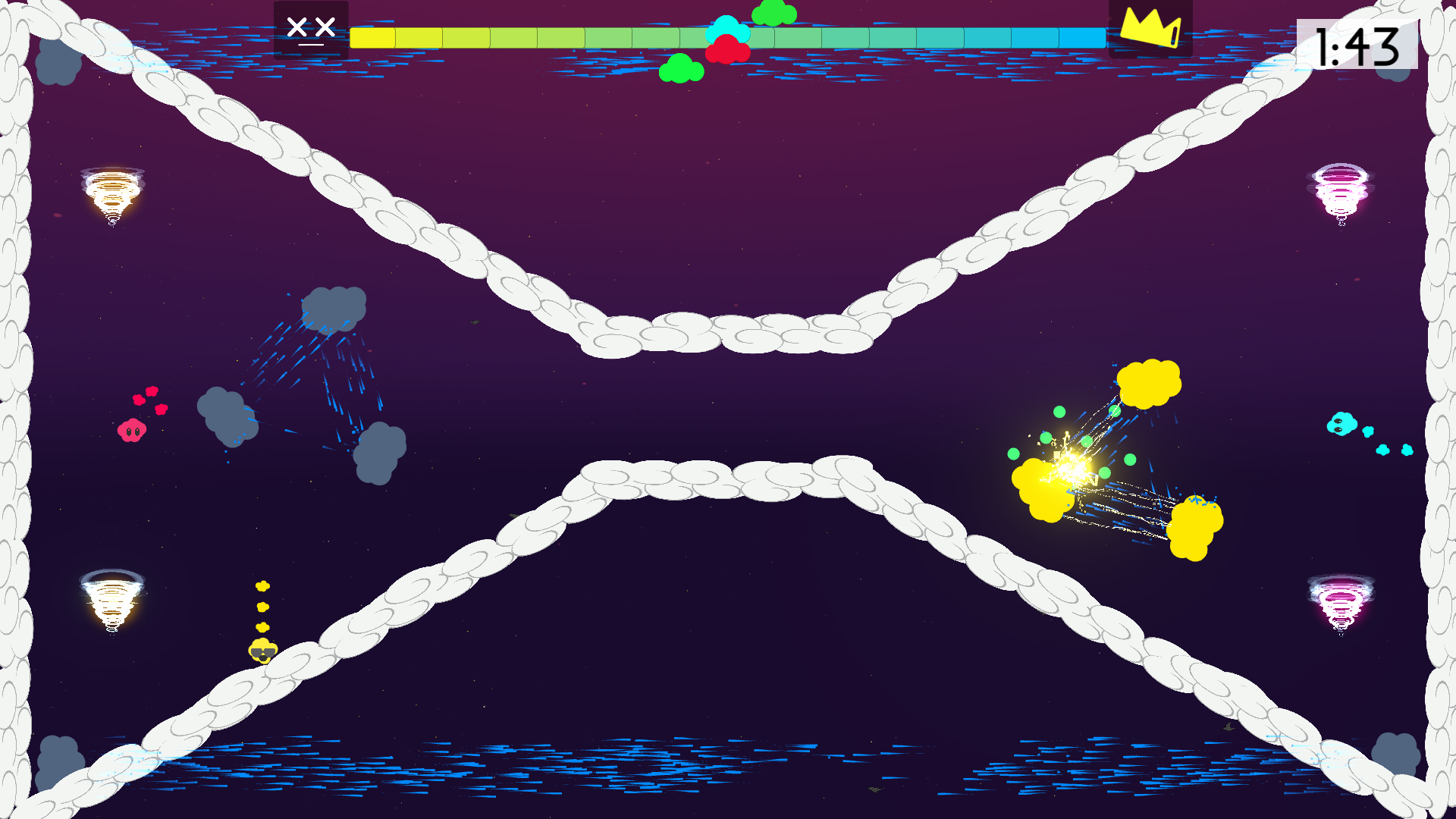 Fight for control of the skies!